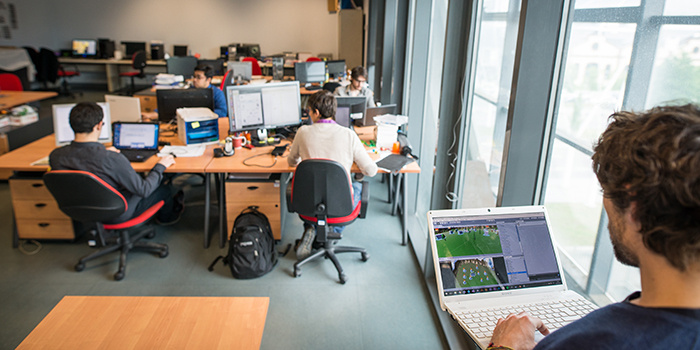 Offices have always been recognised as low-risk work environments.
However, statistical evidence shows a significant frequency of harmful events among office workers. Such harmful events may result from safety issues, as in the case of falls, collisions with furniture, incorrectly stored material falling from cupboards, etc., and health issues, as in the case of maintaining a non-ergonomic posture for a long time or working in unsuitable microclimates.
The following pages provide a brief summary of good practices in office design and behaviour with a view to preventing such problems. The Health and Safety Services Unit works with the Administrative Technical Structures and Departments to identify the health and safety requirements to be met by existing or newly-established offices.